Pickup Procedure

Once you land, call us.

When you have picked up your luggage, walk out any door.

Call us and inform us what door number you are standing at.

The driver will be there within 5 minutes to
pick you up at the curbside.
We Accept All Major Credit Cards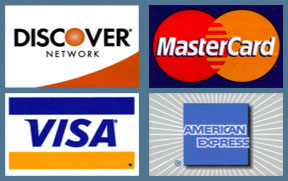 Rates are for Town Car only, for SUV $30-$40 Extra
Hourly fee in Town (Min. 4-5 hours)
Town Cars-$60 SUV-$80
Stretch Limo
6 pass - $80 10 pass - $100 12-14 pass - $150
16-20 pass - $175
For Stretch Limo Reservation, a deposit of 30% is required which is non-refundable.
Airport Rates
Destination
Price
Destination
Price
Algona
$60.00
Mill Creek
$85.00
Aberdeen
$210.00
Milton
$55.00
Anacortes
$210.00
Monroe
$110.00
Arlington
$140.00
Montlake
$70.00
Auburn
$50.00 - $60.00
Mount Vernon
$170.00
Aurora Village
$55.00 - $60.00
Mountlake Terrace
$70.00 - $75.00
Ballard
$55.00 - $65.00
Mukilteo
$85.00
Bangor
$140.00
Newport Hills
$45.00
Bellevue
$50.00
North Bend
$95.00
Bellevue (DT)
$50.00
Northgate
$60.00
Bellingham
$210.00
Oak Harber (+ferry)
$210.00
Belte Lake
$50.00 - $55.00
Olympia
$110.00
Black Diamond
$65.00
Orting
$80.00
Blaine
$230.00
Pacific
$55.00 - $60.00
Blue Ridge
$55.00
Parkland
$75.00
Bonney Lake
$70.00 - $75.00
Pasco
$340.00
Bothell
$70.00 - $80.00
Port Angeles (+ferry)
$210.00
Bremerton
$110.00 - $130.00
Port Ludlow
$190.00
Buckley
$80.00
Port Orchard (+ferry)
$130.00
Burien
$40.00
Port Townshed (+ferry)
$210.00
Burlington
$180.00
Portland
$350.00

Capitol Hill

$45.00
Poulsbo (+ferry)
$185.00
Centralia
$170.00
Purdy
$85.00
Chehalis
$170.00
Pullman
$350.00
Clyde Hill
$50.00
Puyallup
$70.00 - $80.00
Coal Creek
$50.00
Queen Ane
$50.00
Cougar Mtn
$55.00
Rainier
$210.00
Covington
$55.00 - $60.00
Ravenna
$55.00
Des Moines
$40.00
Redmond (DT)
$60.00
Discovery Bay
$190.00
Redmond (N)
$70.00
Duvall
$90.00
Redmond (S)
$55.00
Edmonds
$75.00 - $80.00
Renton
$40.00 - $50.00
Enumclaw
$85.00
Richmond Beach
$70.00
Everett (DT)
$95.00
Richmond Highlands
$70.00
Everett (N)
$95.00
Sahalle
$70.00
Fairwood' Fall City
$50.00
Salish Lodge
$80.00
Federal Way
$45.00 - $55.00
Sammamish
$65-$75
Ferndale
$60.00
Sand Point
$55.00
Fife
$55.00
Seatac
$40.00
Fircrest
$75.00
Seattle (DT)
$45.00
Fort Lewis
$90.00
Seattle (Space Needle)
$45.00
Freemont
$50.00
Sequim
$240.00
Gigharbor
$90.00
Shelton
$160.00
Giram
$85.00
Shilshole Bay
$55.00
Green Lake
$50.00
Shoreline
$65.00 - $70.00
Greenwood
$55.00
Silverdale
$140.00
Inglewood
$60.00
Snohomish
$95.00 - $110.00
Issaquah
$60.00
Snoqualmie City
$80.00
Issaquah (DT)
$55.00
Snoqualmie Pass
$110.00
Kenmore
$70.00
Spanaway
$85.00
Juonita
$60.00
Spokane
$450.00
Kent
$40.00 - $50.00
Stanwood
$150.00
Kirkland
$55.00 - $65.00
Steilcoom
$90.00
Lacey
$110.00
Sumner
$70.00
Lake Chelan
$290.00
Tacoma (DT)
$60.00
Lake City
$55.00
Tacoma (S)
$70.00
Lake Forest Park
$70.00 - $75.00
Totem Lake
$65.00
Lake Stevens
$110.00
Tukwila
$40.00
Lake Tap
$75.00
Tulip
$110.00
Lake Union
$50.00
Tumwater
$120.00
Lakeview
$50.00
University District
$55.00
Lakewood
$85.00
Vancouver, BC
$350.00
Laurelhurst
$50.00
Vancouver, WA
$300.00
Leaohi
$50.00
View Ridge
$50.00
Longview
$210.00
Walla Walla
$350.00
Madison
$70.00
Wallingford
$55.00
Madison Park
$50.00
Wedgewod
$55.00
Magnolia
$55.00
Wenatchee
$280.00
Maple Valley
$55.00 - $60.00
West Seattle
$45.00
Maplewood
$55.00
Woodinville
$70.00 - $80.00
Marysville
$110.00
Woodland Park
$55.00
McChord AFB
$80.00
Yakima
$285.00
Medina
$50.00
Yelm
$130.00
Mercer Island
$50.00 - $55.00
Cruise Ship Rates

Terminal #

Town Car (1-4)

SUV (4-6)

Van (6-12+)

Pier 66

$45 per car

$70 per car

$14 per person

Pier 91

$55 per car

$80 per car

$16 per person